SYNAXON UK Ltd. is a limited company registered in England and Wales (Company No. 06626433).
Trading Address:
Xpdia Building
Cinnamon Park
Crab Lane
Warrington
WA2 0XP
Registered Address:
Sterling House
Mandarin Court
Centre Park
Warrington
WA1 1GG
Data Protection Declaration
We appreciate your visit to our website and your interest in SYNAXON UK Ltd. The protection of your personal information is important to us. This privacy statement informs you about what personal data and other information we collect and store during your visit to our website, and for what purpose we use it, as well as your rights with regard to the use of your personal data. If you have any further questions regarding the handling of this data, please contact our Data Protection Officer (contact details below).
Responsible for data processing
Responsible party:
SYNAXON UK Ltd.
Xpdia Building
Cinnamon Park
Crab Lane
Warrington
WA2 0XP
Telephone: +44 300 304 7844
E-Mail: accounts@synaxon.de
Collection of general data and information
When accessing our online offer, your browser automatically transmits general data and information to our web server. This general data and information is stored in the log files of the server. The following data is recorded:
the web browser you are using (type and version)

the operating system you are using

referrer URL, ie the last visited website

IP address of the accessing computer

date and time of your visit to our website

which sub web pages you visited

amount of data sent

the transferred amount of data

other similar data and information that provides security in the event of attacks on our IT systems.
We use this log data without assignment to your person or other profiling. This data is used for statistical evaluations for the purpose of operation, security and optimization of our online offer, but also for the anonymous collection of the number of visitors to our online offering (traffic), as well as to determine the extent and nature of the use of our online services.
The processing is carried out due to our legitimate interest in improving the stability and functionality of our online offering. A transfer or other use of the data does not take place. However, we reserve the right to check the server log files retrospectively, if specific evidence points to unlawful use.
Purpose and legal basis
You can use our online offer without disclosure of your identity and without providing personal data. Insofar as there is the possibility of providing personal data (for example name, e-mail address, telephone number) within our online service, you expressly provide this information on a voluntary basis, for example as part of a registration, subscription for a newsletter or via the contact form. The data voluntarily provided by you will only be stored and used by us for the purpose for which you have given us the data.
Duration of storage of personal data
The duration of the storage of personal data is determined by the respective legal retention period. After the deadline, the corresponding data is routinely deleted, if it is no longer required for contract fulfillment or contract initiation and / or we have no legitimate interest in the re-storage.
If data is to be deleted due to the exercise of intervention rights (for example in the case of the assertion of a cancellation claim or the revocation of a consent), the corresponding data will be deleted immediately.
Encryption
Your personal data is encrypted and transmitted over the internet to our servers. We use SSL encryption (Secure Socket Layer) for data transmission.
Transfer of personal data to third parties
We only use your personal data for the purpose for which you have given us your data.
Insofar as external service providers are used by us as part of the provision of services, their access to the data is also solely for the purpose of providing services. Through technical and organizational measures, we ensure compliance with data protection regulations and also commit our external service providers to this.
In addition, we will not share your information with third parties without your express consent. A transfer of your personal data takes place only, if you have consented to the data transfer, or if we are entitled or obliged by law, or by a decision of the authorities or court. In particular, this may be dissemination for law enforcement, security, or intellectual property rights enforcement purposes.
Contacting / Contact form
When contacting us (for example via contact form or e-mail), personal data is collected. The respective contact form shows which data is collected in the case of a contact form. In any case, it is necessary to provide a valid email address so that we know who the request came from in order to answer it. Further information can be provided voluntarily.
The data is stored and used exclusively for the purpose of answering your request or for establishing contact, and the associated technical administration. Your data will be deleted after final processing of your request, provided that no legal storage requirements are in conflict.
Use of cookies
On several pages, we use so-called cookies. Cookies are used to make our service more user-friendly and effective. Cookies are small text files that are stored on your device via your browser. In the cookies, information is stored, each resulting in connection with the specific terminal used. However, this does not mean that we are immediately aware of your identity. Cookies only require minimal storage space and do not affect your device. Most browsers are set to automatically accept cookies. Please note that certain cookies are therefore already set as soon as you enter our online offer.
If individual cookies implemented by us are used to process personal data, the processing is carried out to safeguard our legitimate interests in the best possible functionality of our online offer, as well as a customer-friendly and effective design of the site visit.
Web Analysis
We use so-called tracking tools to analyse the data traffic through our online service. In this way, we find out, for example, which contents of our online services are particularly popular and at which times our online services are used most intensively. The tools we use are described below.
With the implemented tracking measures we aim to ensure a demand-oriented design and continuous optimisation of our online services. On the other hand, we use tracking measures to statistically record the use of our online services. These interests are to be regarded as legitimate within the meaning of the aforementioned regulation.
Google Analytics
We use Google Analytics, a web analysis service of Google LLC, 1600 Amphitheatre Parkway, Mountain View, CA 94043, USA ("Google"). Google Analytics uses "cookies", which are text files placed on your computer, to help the website analyze how users use the site. The information generated by the cookie about your use of this website (including the shortened IP address) is usually transmitted to a Google server in the USA and stored there.
This website uses Google Analytics exclusively with the extension "_anonymizeIp()", which ensures an anonymization of the IP address by shortening and excludes a direct personal relationship.
As a result of the extension, your IP address will previously be shortened by Google. Only in exceptional cases will the full IP address be transmitted to a Google server in the USA and shortened there. This data is automatically deleted after 26 months.
On our behalf, Google will use this information to evaluate your use of the website, to compile reports on website activity, and to provide us with other services relating to website and internet use. The IP address transmitted by your browser in the context of Google Analytics is not merged with other Google data.
You can prevent the storage of cookies by a corresponding setting of your browser software; however, we point out that in this case you may not be able to fully use all functions of this website. You can also prevent the collection of the data generated by the cookie and related to your use of the website (including your IP address) to Google and the processing of this data by Google by downloading the browser plug-in available under the following link and install. 
Google is certified to the US Privacy Shield, which ensures compliance with the level of data protection. For more information on how to handle user data on Google Analytics, please refer to Google's Privacy Policy. 
Hotjar
We use Hotjar, a web analysis service of Hotjar Ltd, Level 2, St Julians Business Centre, 3, Elia Zammit Street, St Julians STJ 1000, Malta.
Hotjar uses cookies and other technologies to collect information about the behavior of our online visitors and their devices. Hotjar records movements on the observed web pages in so-called heatmaps. This enables us to recognize anonymously where visitors click and how far they scroll. This enables us to make our online offering better and more customer-friendly.
All data is collected without us being able to link it to specific users. We can only understand how the mouse moves, where it was clicked and how far it was scrolled.
Furthermore, the IP address of the accessing computer, the screen size of the device, the device type, information about the browser, the country from which it was accessed and the preferred language are recorded. If personal data is displayed on a website, it is automatically hidden by Hotjar.
Hotjar stores this information in a pseudonymized user profile. The information is neither used by Hotjar nor by us to identify individual users nor is it combined with other data about individual users. For more information on Hotjar features and data usage, please see Hotjar's Privacy Policy. You can prevent Hotjar from collecting information about your visit to our website and setting Hotjar tracking cookies on other websites by clicking on the following link and following the instructions there: Hotjar Opt-out
Protection of minors
Children and young people under the age of 18 should not transmit any personal data to us without the consent of their parents or legal guardians. We do not specifically request personal data from children or young people, do not consciously collect it and do not pass it on to third parties.
Security
We have taken extensive technical and operational security precautions to protect your data stored with us from accidental or intentional manipulation, loss, destruction and access by unauthorized persons. Our security precautions are regularly reviewed and adapted to technological progress.
Rights of the data subject
The applicable data protection law grants you various rights regarding the processing of your personal data.
 As data subject, you have:
the right of access,

the right to rectification,

the right to erasure ('right to be forgotten'),

the right to restriction of processing,

notification obligation regarding rectification or erasure of personal data or restriction of processing,

the right to object (see below) as well as

the right to data portability.
Right to object
If we process your personal data as part of a balance of interests based on our overriding interest, you have the right at any time, for reasons that arise from your particular situation, to file an objection against this processing with effect for the future.
If you exercise your right of objection, we will cease processing the data concerned, unless we can demonstrate compelling legitimate reasons for the processing that outweigh your interests, rights and freedoms, or the processing serves the assertion, exercise, or defense of legal claims.
If personal data is processed by us in order to operate direct mail, you have the right to object at any time to the processing of personal data concerning you for the purpose of such advertising. If you exercise your right of objection, we will stop the processing of the relevant data for advertising purposes.
Right to revoke a given consent
You have the right to revoke your consent to the processing of personal data at any time with future effect.
In the case of withdrawal, we will delete the data concerned immediately, as far as further processing can not be based on a legal basis for consentless processing. The revocation of consent does not affect the legality of the processing carried out on the basis of the consent until the revocation.
If you would like to assert the above rights, then your contact in all these cases is our data protection officer, whose contact details you will find below.
Data protection officer
If you have any questions about the processing of your personal data, please do not hesitate to contact our data protection officer, who is also available in the case of applications, requests for information, or complaints. You can contact our data protection officer as follows:
By post:
SYNAXON UK Ltd.
Xpdia Building
Cinnamon Park
Crab Lane
Warrington
WA2 0XP
By email: accountmanagers@synaxon.co.uk
Links to websites of other providers
Our online offers may contain links to online offers from other providers, to which this privacy policy does not extend. If you follow these links you will leave the online offer of SYNAXON UK Ltd.
We have no control over these providers' compliance with applicable privacy policies. We therefore recommend that you also inform yourself about the respective privacy statements of online offers from other providers.
Changes to this data protection declaration
As we develop our online offerings and implement new technologies to improve our service to you, changes to this privacy policy may be required. Therefore, we recommend that you read this privacy policy from time to time.
Status of this data protection declaration: March 2021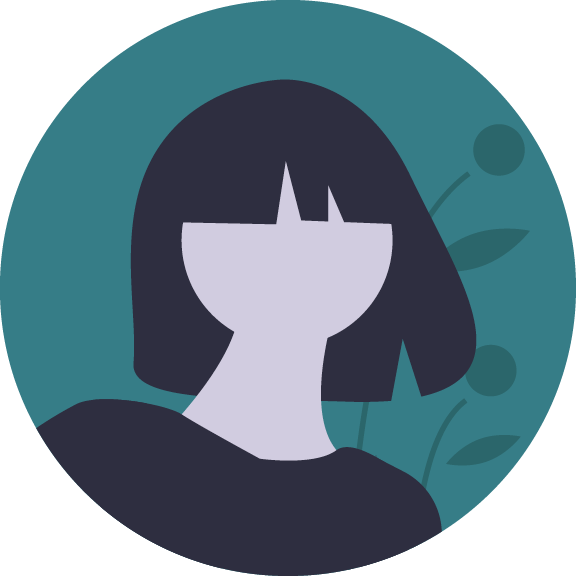 We'd love to hear from you!
If you aren't sure which product is the best for your business, don't hesitate to get in touch.